Tecta America Acquires Wooster Roofing in Akron, OH
Posted by:

Tecta America

Category:

JB roofing - akron, Tecta News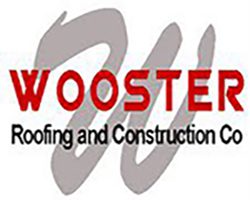 Tecta America, the national leader in commercial roofing, announces the recent acquisition of Akron, OH based Wooster Roofing & Construction.
"We are very excited to welcome Wooster Roofing to the Tecta family. We believe in Gary Nusbaum and the Wooster Roofing team and know we are gaining strong talent, and that we share the same values of providing our customers with great service," said Mark Santacrose, Tecta's CEO.
Wooster Roofing & Construction has been in business for over 99 years, and they have a reputation for exceptional service, integrity, and quality in the Northeastern Ohio area.
The current owner is Gary Nusbaum, and he will stay on as Vice President of Operations.  The location will be known as JB Roofing, a Tecta America Company, LLC (formerly known as Wooster Roofing) and will merge with Tecta's other JB Roofing operations, located in Tiffin and Worthington. All 3 Ohio locations will be under the leadership of Rylee Miller, JB's President based in Tiffin.
"I am thrilled that we are completing this transaction with Tecta," said Gary Nusbaum, owner of Wooster Roofing. "Tecta's reputation for treating its employees well and providing great value to its customers was significant to me in the selection of a buyer. Their commitment to our workforce was clear from the outset and I am confident that our operation will be a great addition to Tecta's organization."