Find your future in Commercial Roofing
Join our talented team and start your career today!
TectaAmericaLocations
With more than 90 locations and over 4,000 roofing professionals nationwide, Tecta America has best-in-class responsiveness and a depth of resources that is unmatched in the industry.
Tecta America Service
IT'S THE RESPONSE THAT COUNTS
TECTA AMERICA is there to:
INSPECT • REPAIR/STABILIZE • REPLACE
MarquetteUniversity_1800x468
Tecta America has a distinct advantage over other roofing contractors - experience. Our divisions average more than 60 years in the roofing business.
NASA_Building_1800x468
Tecta America's unyielding commitment to quality, expertise and professionalism is what makes us the industry leader.
Are you looking for a quality driven and experienced roofing company for your next project?
Emergency Roof Leak Contact: 877.485.1136
Tecta America wants YOU
Tecta America is the leading commercial nationwide roofing company in the U.S., and we are actively looking for good people to build our team. Ignite your future by adding your talent and experience to Tecta's success.
Search Careers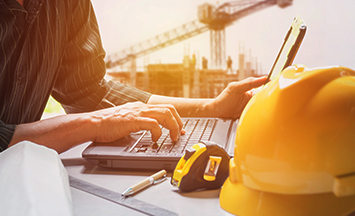 Premier Roof Asset Management
Through its user-friendly web interface, TectaTracker makes it easier than ever to forecast future expenditures, prioritize future projects – all the answers you need are right at your fingertips, right from your desktop.
Learn more
Tecta Acquisitions
Tecta America has the management depth and industry knowledge, being the only U.S. based roofing company with a successful track record of acquiring and integrating privately owned roofing contractors.
Learn more
"We were impressed with the quality of the work and the professionalism of the staff. The yard was immaculate after their departure. amazed at how quickly the roof was completely done. Excellent experience."