151 Maple Street
Johnson Creek, WI 53038
Phone: 920-669-2731
Business Hours:
Monday -Friday  – 8:00 AM -4:30 PM
Saturday/Sunday: Closed
Please call for an after-hours emergency.
Commercial Roofing Contractor in Johnson Creek, WI
Pioneer Roofing Specializes in Commercial & Industrial Roofing Services and Green Roof Systems
We have a strong history of dynamic thinking & troubleshooting and we use time-tested roofing products & techniques
With over 50 years in business, our experts can provide solutions to your problems.
Established in 1966 in Jefferson County in south-central Wisconsin, Pioneer Roofing has experienced a great transformation in our business profile over our 50-plus years in business. Pioneer Roofing has grown from its rural beginnings into a regional contractor by being conscious of the ever-changing construction market. We offer our clients an unlimited array of roofing, waterproofing, and sheet metal solutions.
Over our years in business, Pioneer Roofing has become one of the most recognized roofing contractors in the State of Wisconsin. Our exceptional customer service and impeccable safety record provide our clients a comfort level not often found in the roofing industry. At Pioneer Roofing we pride ourselves on customer satisfaction and the professionalism to fulfill your roofing needs.
Pioneer Roofing has a strong history of dynamic thinking and troubleshooting. We use time-tested roofing products and techniques that have proven themselves in the marketplace. As a team, it is our goal to meet and exceed our clients' expectations.
To all of our current clients, thank you for your business. If you have yet to work with us, we look forward to the opportunity of showing you the distinction that Pioneer Roofing offers to our clientele.
We offer a full line of commercial roofing maintenance, repairs & installations, including:
Safety at Pioneer Roofing
At Pioneer Roofing we are proud of the many awards and industry recognitions we have received. The Associated Builders and Contractors (ABC) of Wisconsin has recognized Pioneer Roofing with their No Lost Time safety awards and ABC Gold and Platinum awards for safety.
Working with hot materials and solvents at high elevations or off ladders is an inherently hazardous industry. We feel that by effectively managing that risk we can provide our workers and our customers a safe work place.
Our program starts with a thorough orientation program and continues into the field with regular site visits from our safety coordinator and superintendents.
Our concern for the safety of our jobsites is reflected in the quality of our work with a track record of satisfied customers across the Midwest.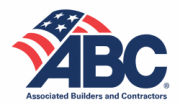 Safety Awards:
– STEP (Safety Training and Evaluation Process) Diamond Award:
2016, 2017, and 2018
– STEP (Safety Training and Evaluation Process) Platinum Award:
1999, 2000, 2001, 2006, 2007, 2008, 2009, 2011, 2012, 2013, and
2015
– STEP (Safety Training and Evaluation Process) Gold Award:
1996, 1997, 1998, 2002, 2003, 2004, 2005, and 2010
– No Lost Time/Safety Award of Excellence:
1994, 1997, 2000 – 2006, 2007, 2008, 2009, 2010, 2011, 2012, 2013, 2014, 2015, 2017, 2018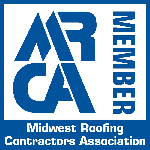 – 2017 Safety Program Award – Bronze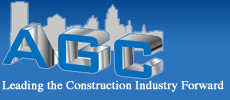 – MCISC Safety Award – Leadership in Safety
2011
– 1st Place Safety Award for Accident Prevention
2008