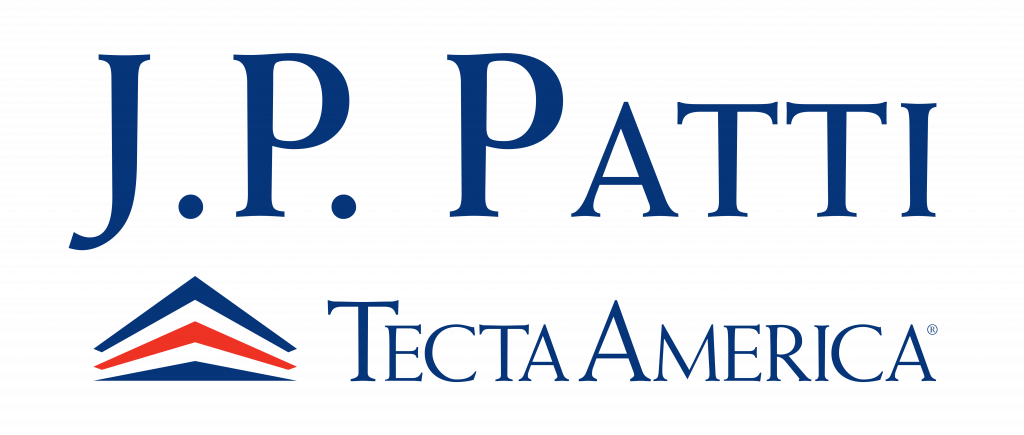 365 Jefferson St.
Saddlebrook, NJ 07663
Phone: 973-478-6200
Fax: 973-478-2175
Email: info@jppatti.com
Business Hours:
Monday -Friday  – 7:30 AM-5:00 PM
Saturday/Sunday: Closed
Please email or call for an after-hours emergency
Commercial Roofing Contractor in Saddlebrook, NJ
J.P. Patti Tecta America, a commercial roofing company with a tradition of continued expertise in roofing since 1917, is one of the largest roofers in the Northeast. As a member of Tecta America Corp., among the largest in the country. The professional attitude has been an abiding tradition at J.P. Patti for over 100 years. But there's more than one reason behind our history of growth and success.
J.P Patti, A Tecta America Company in New Jersey, near New York City, provides commercial, industrial, and institutional roofing services with roof asset management, emergency leak services, maintenance schedules, and repair. In addition, we offer the best industrial installations in the New Jersey Area of almost all roofing products and systems.
Our customers also have long known J.P. Patti for our dedicated service and responsiveness. Today, no one can match the comprehensive range of technical capabilities our commercial and industrial customers can offer. Our team is comprised of the hardest working, highly skilled craftsmen in the industry who work together to improve local businesses. In addition, we are located in New Jersey, right near the New York border, making many locations accessible to deliver superior roofing solutions.
We offer a full line of commercial roofing maintenance, repairs & installations, including: