What causes common roof leaks?
Abuse/physical damage
"Acts of Nature" (hail wind, heavy rain, snow, and sun)
Lack of preventative maintenance
Mechanical equipment, Poor HVAC Service
Unsealed sign/electrical penetrations
Flashing failure as a result of membrane shrinkage from age
What Our Customers Say
"I just wanted to drop you a letter thanking you for your great efforts in helping us out of dire straits at Baptist/St. Anthony's. Tecta and its crew did a great job getting us in the dry under some less than great conditions. We really do appreciate the attention you gave this, and are humbled by your efforts…The professionalism you show is greatly admired"
Jerry Rohane
Owner, Western Builders
"Hoechst-Celanese and Flour Daniel recognize you for your safety record on our Phase II rebuild project. Please accept the attached plaque as a memento of that achievement." (Received after an explosion destroyed the entire plant in Pampa Texas, requiring an emergency rebuild of 27 buildings).
Dwight Fiveash
Project Engineer, Hoechst-Celanese and William Head
"Our firm wants to thank you for the professional way in which our roof problems were handled by your firm. Your workers were always here on time and never left until the job was completed. Every detail that we discussed was done in full and the clean-up was done every day. Your foreman Clint was certainly a pleasure to work with and we were sure that he knew his job and carried it out to completion. Thank you for a job well done and we appreciate your efforts even though we know this was a very small job to you, to us it was a major problem."
Dick Khoury
Manager, Khoury's Carpet
Company News
Our Team
Tecta America Amarillo is comprised of talented and experienced experts who are knowledgeable and will be able to answer your roofing questions.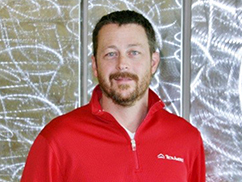 Tracy Honea
President
Tracy joined Tecta America in 2000.
He collaborates and implements with department managers for overall vision and mission.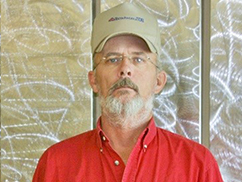 Keith McNutt
Production Manager
Keith's been in the industry since 1986 and joined us in 2000. He is responsible for operations including personnel, scheduling materials and equipment.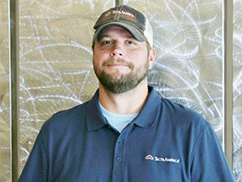 Anson Chandler
Service Manager
Anson has been in the industry since 2005 and joined us in 2013. His role includes scheduling service, billing, customer service and maintenance agreements.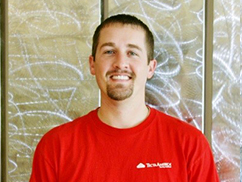 Casey Rollins
Project Coordinator
Casey started in the industry and joined us in 2009. He estimates and manages select projects. He also monitors, maintains, purchases and balances inventory.