2822 N. Mead
Wichita, KS 67219
Phone: 316-262-4768
Business Hours:
Monday -Friday  – 8:00 AM-5:00 PM
Saturday/Sunday: Closed
Please email or call for an after-hours emergency
Commercial Roofing Contractor in Wichita, Kansas
We are Mahaney. We are skilled craftsmen who provide a range of construction services.
We care about safety, quality, and – most of all – people. Your problems are our problems.
Let's talk about solving them.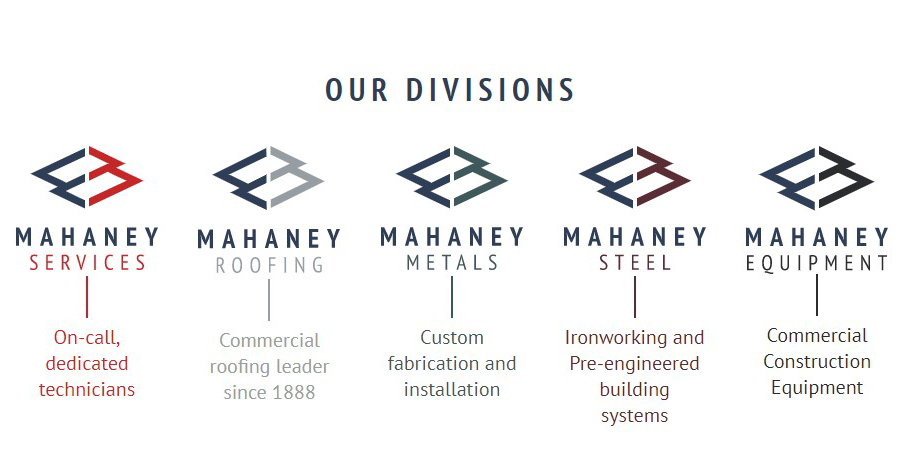 OUR PROMISE
To provide a workplace that values the workman and customer by solving problems with excellence.
In this environment, both the workman and the customer are elevated.
OUR PILLARS
PUT OTHERS FIRST
Mahaney was founded on the principle that in order to gain the trust of others, we must put others first. We do work that makes life better for others, we solve problems so others can achieve, and we lend a hand to help others succeed. We are open and honest, respecting the point of view on the other side of the table. When we put others first, good things happen.
LEAD WELL
The qualities that make us leaders also make us strong. We listen to our customers and each other to better understand the problem. We use our skills and training to make the right decisions. We share our successes and are accountable for our failures, learning from both so we can lead well. Growing leaders at every level give us the strength and determination to succeed.
WORK CREATIVELY
We are a company of relentless problem-solvers. We will turn a challenge inside out or upside down to imagine a safer, more efficient, or more cost-effective solution. We continually ask the question – Is there a better way to do this? When we work creatively and challenge ourselves, we know we can make the impossible possible.
BE POSITIVE
We do hard work that requires physical effort and mental focus. Sometimes this can be exhausting and drain our spirit. When we approach our work with a positive attitude, we create an energy that allows us to overcome difficulties. Bringing a positive attitude to work each day balances the grit and determination we use to get things done.
OUR PURPOSE
We are workmen created with the limitless ability to positively impact our families, company, community, and country.
OUR VALUES
RELENTLESS PROBLEM SOLVERS
Impossible only means we have not found the solution yet. We make the impossible possible by giving our energy to the solution.
COMMITTED TO EXCELLENCE
We consistently pursue excellence in all aspects of the business. You never have to ask permission to do the right thing, and you never regret it.
ELEVATING THE CRAFTSMAN
There is no limit for a skilled craftsman, they are honored before kings.
CREATING OPPORTUNITIES FOR OTHERS
We provide an environment that encourages people to improve their lives financially, emotionally, and spiritually.
TRANSFORM COMMUNITIES
Our work at Mahaney is part of a larger chain of impact that has the power to transform communities.
MAHANEY GROUP FACILITIES
Mahaney Group is located in Northeast Wichita. Our three facilities total 40,000 square feet on 12 acres.
Tecta America, the national leader in commercial roofing, recently acquired the business of Mahaney in August 2022.  The Wichita, KS business will operate as Mahaney, A Tecta America Company LLC.
Tecta America Corporation has grown to over 90 locations nationwide and is the largest roofing contractor in the United States. We are an approved applicator for all major manufacturers.
Tecta America is Roofing Redefined.