Join our talented team and start your career today!
With more than 70 locations and 3,000 roofing professionals nationwide, Tecta America has best-in-class responsiveness and a depth of resources that is unmatched in the industry.

300,000 square feet of United Coatings™ Roof Mate Coating was applied by JB Roofing to the Rickenbacker International Airport Distribution Center.
Tecta America has a distinct advantage over other roofing contractors - experience. Our divisions average more than 60 years in the roofing business.
Tecta America's unyielding commitment to quality, expertise and professionalism is what makes us the industry leader.

Stay informed about Tecta America and subscribe to our monthly newsletter.
Are you looking for a quality driven and experienced roofing company for your next project?
Tecta America wants YOU
Tecta America is the leading commercial nationwide roofing company in the U.S., and we are actively looking for good people to build our team. Ignite your future by adding your talent and experience to Tecta's success.
Search Careers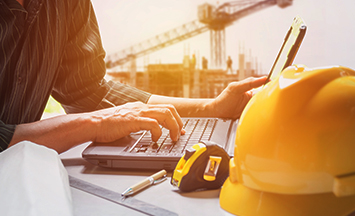 Premier Roof Asset Management
Through its user-friendly web interface, TectaTracker makes it easier than ever to forecast future expenditures, prioritize future projects – all the answers you need are right at your fingertips, right from your desktop.
Learn more
Tecta Acquisitions
Tecta America has the management depth and industry knowledge, being the only U.S. based roofing company with a successful track record of acquiring and integrating privately owned roofing contractors.
Learn more
Testimonials
"ABC Roofing helped Walker Emulsions develop a plan for roof replacement based on our needs, and budget. ABC Roofing's crew was professional and safe at all times during these projects. Every individual we have worked with puts a high value on customer service and providing a quality end product. Walker Emulsions will continue to use ABC Roofing for many years to come as our choice of roofing contractor."
Steve Brown
, Walker Emulsions
"The Bolt Family are great people…they have a lot of integrity. They stand behind the work that they do, and the quality is top notch. I have appreciated the relationship that we have had with them for the past 50 years. I always recommend them, and am never disappointed."
Bill Bitar
, William Bitar Companies
"We've been doing business with ABC Roofing since 1968, and they have been wonderful to work with. Their knowledge and expertise of roofs are unsurpassed!"
Heidi Beaudry
, CE John Companies
"I wanted to reach out to you and say your service department and service tech are top of the line. I am very impressed with the level of quality your techs in the field bring."
Tim Holland
Facility Service Manager, Americold