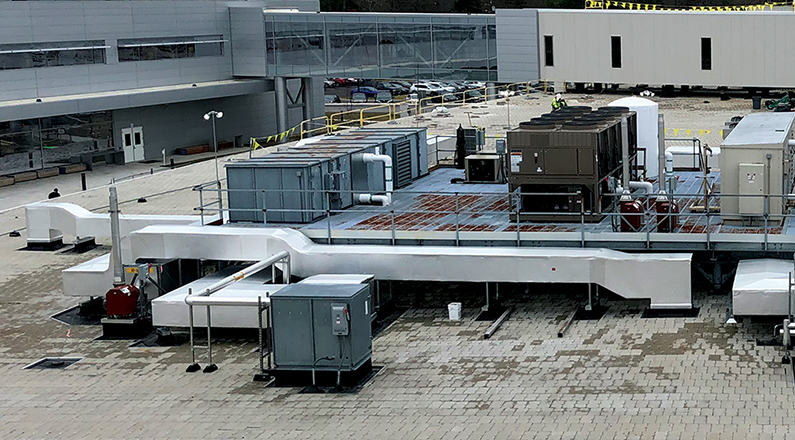 ABOUT THE SIEMENS PROJECT:
Tecta America New England successfully completed a reroofing project at the Siemens facility in Walpole, MA. Before the new roofing system could be installed, approximately 100,000 sq. ft. of ballast stone was vacuumed off the roof. The existing EPDM membrane was then removed, and any wet or damaged insulation was removed and replaced. The new roof installation consisted of a loose laid 90 mil Carlisle EPDM membrane with a Westile ballasted paver system over the top; the system is devoid of any protruding fasteners, as the client wanted to eliminate any interior disruptions to their clean spaces.
After our Brockton crews performed a quality installation in accordance with Carlisle's details and specifications, the roofing system received a 30-year manufacturer's warranty.
PROJECT DETAILS:
Operating Unit:Tecta America Brocton
Systems Installed: EPDM, Paver System
---
CONTACT INFO:
1010 West Chestnut St. Brockton, MA 02301
781-982-5684
781-982-5687
info.tane@tectaamerica.com