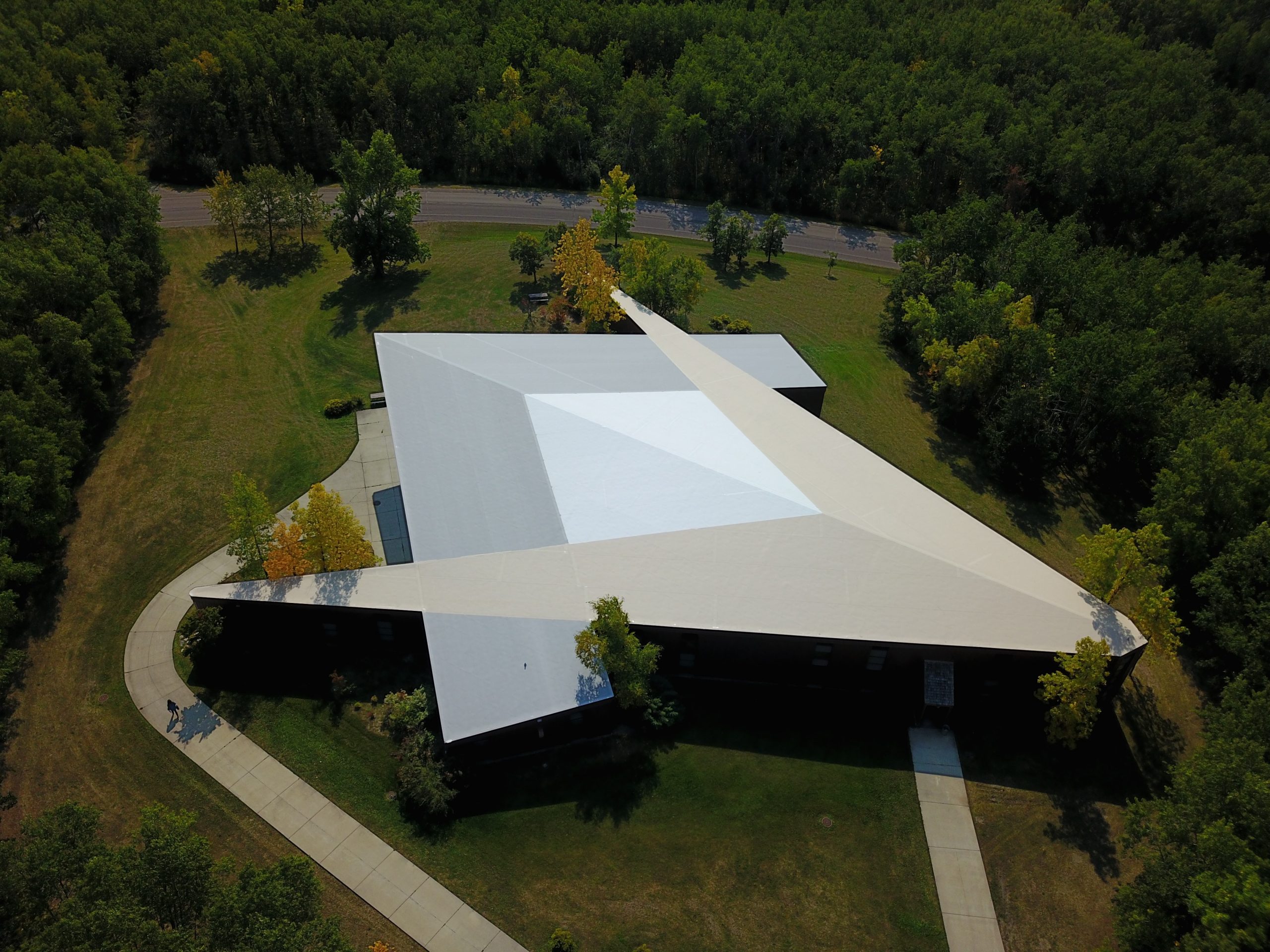 Masonic Memorial Auditorium 2
Masonic Memorial Auditorium 3
Masonic Memorial Auditorium 4
ABOUT TMASONIC AUDITORIUM:
The Masonic Auditorium is located within the 2,339 acres of the International Peace Garden which is situated on the border between Manitoba and North Dakota, on the longest north-south road in the world and almost at the geographic center of North America. The Masonic Auditorium was dedicated in 1981 as a centennial project of the 20,000 Masons of Manitoba and North Dakota. It is built in the shape of the Square and Compasses and has seating for 2,000. It is the only building of its kind in the world.
PROJECT DETAILS:
Installed Firestone Self Adhered TPO membrane over ¼" Dens Deck. TPO colors were selected to match the Masons symbol.
Operating Unit:Tecta America Dakotas
Client: International Peace Garden
Project Type: Roof Replacement
Location: Dunseith, North Dakota
Systems Installed: Firestone TPO
---
CONTACT INFO:
2315 7th Avenue N. Fargo, ND 58102
701-232-7330
701-232-5298