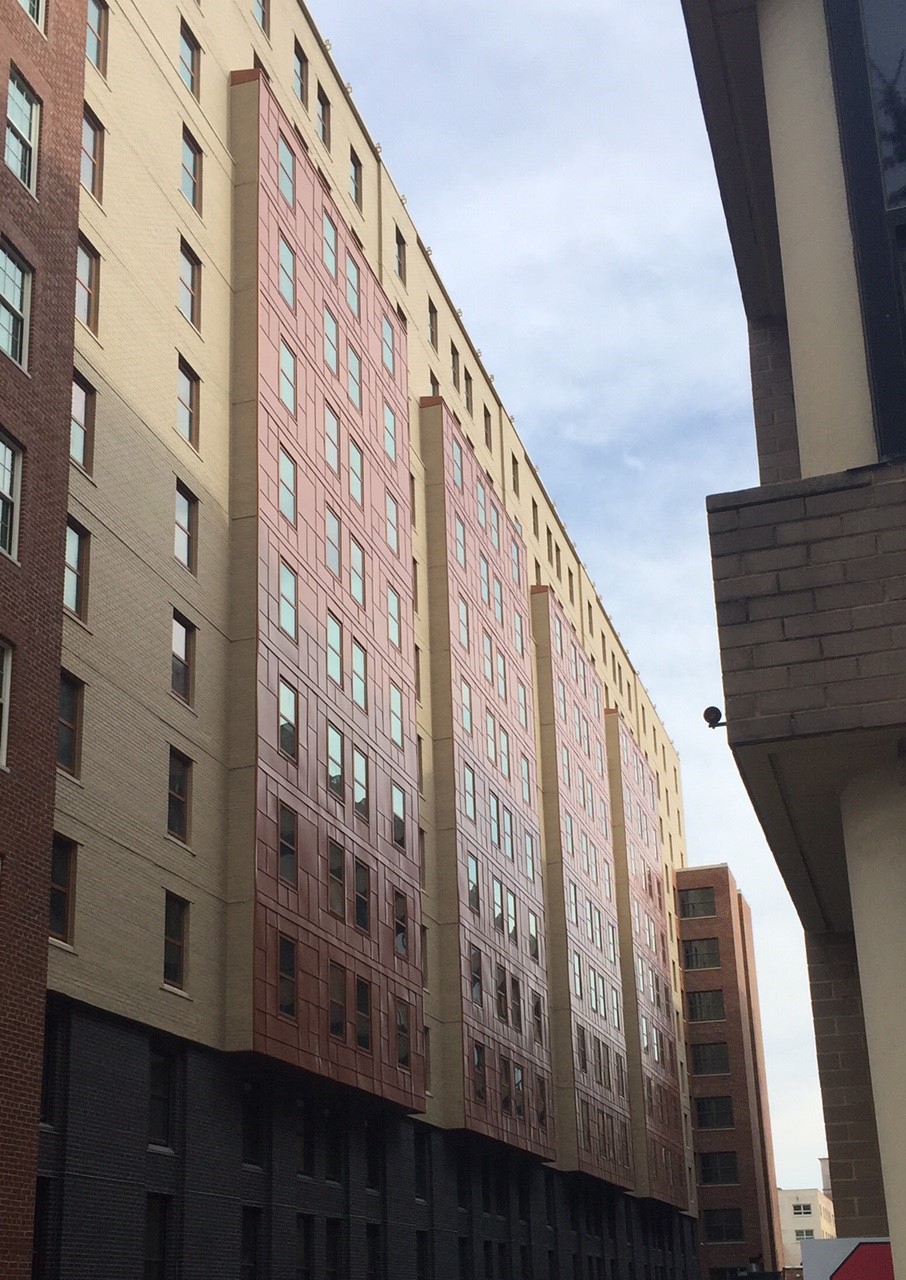 GeorgeWashintonUniversity
GeorgeWashintonUniversity
ABOUT GEORGE WASHINGTON UNIVERSITY:
George Washington University grew out of President George Washington's desire to establish a national institution of higher learning. Washington believed the nation's capital was the logical site for such an institution. He left a bequest toward that objective.
12,000 Square Feet of 0.040" prefinished aluminum Flat lock Panels in a random pattern.
PROJECT DETAILS:
Operating Unit:Architectural Metals
Client: Clark Construction
Location: Moorhead, Minnesota
Systems Installed: Washington DC
---
CONTACT INFO:
Address: 342 Commerce Drive, Glen Rock, PA 17327
Phone: 717-428-7448
Fax: 717-227-9360
Email: bmcclelland@tectaamerica.com