Your Singular Solution for Managing Roof Portfolios
This dynamic asset management software system offers facility managers a powerful tool to plan, budget, manage, and optimize their roofing portfolio.
Through its user-friendly web interface, TectaTracker makes it easier than ever to forecast future expenditures, prioritize future projects – even smooth out costly spikes in your budget. With TectaTracker, all the answers you need are right at your fingertips, right from your desktop.
Take advantage of TectaTracker to achieve a higher level of control over planned roof maintenance and capital budgets. Here's how:
Check out the video below for more information on TectaTracker from TectaAmerica.
Easy access, timely information
TectaTracker stores all up-to-date roof documents in one place and facilitates real-time roof inspection reports.
360° Scope of Roofing Conditions
TectaTracker provides complete, accurate data about the condition of every roof in your portfolio.
Total focus on roofs
Unlike "off-the-shelf" facility control systems, TectaTracker is strictly focused on roof asset management. And Tecta's trained roofing experts deliver richer, more detailed roof insights.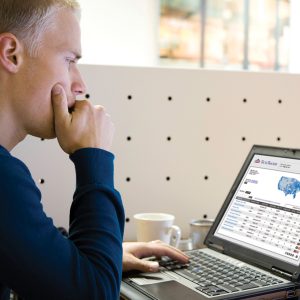 Already signed up? Click here to log in to TectaTracker.
Interested in enrolling buildings into TectaPlan? Click here!