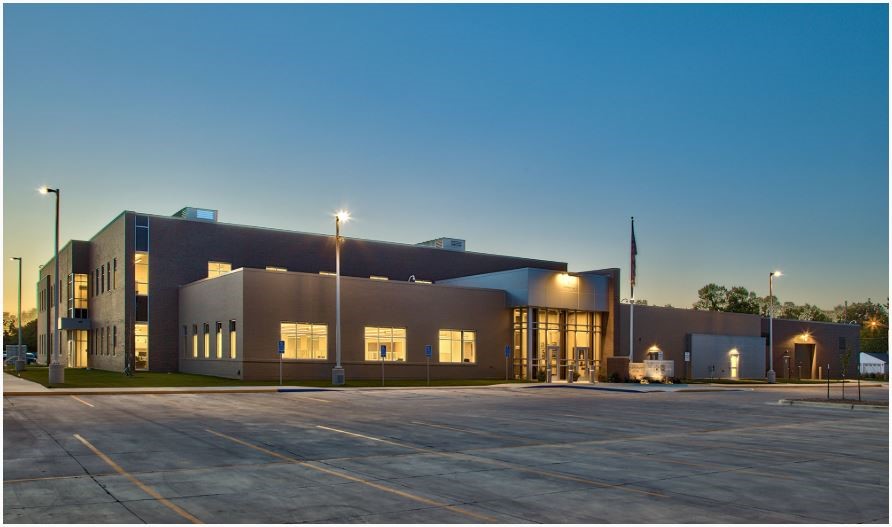 Clay County Law Enforcement Center 5
Clay County Law Enforcement Center 3
Clay County Law Enforcement Center 4
Clay County Law Enforcement Center 2
Clay County Law Enforcement Center 1
ABOUT THE CLAY COUNTY LAW ENFORCEMENT CENTER:
This new construction project consisted of 5 separate roof sections where we installed a 60mil ballasted system with a loose laid ¼" Tapered ISO system over a metal deck. A 2' x 2' concrete paver walkway was also installed over the EPDM membrane from the roof hatch access to all mechanical units.
SPECIAL CONSIDERATIONS:
Building construction required demolition of existing residential lot. This project had defined material staging areas, which required our roofing material to be brought from our shop and staged on the roof each working day.
PROJECT DETAILS:
Operating Unit:Tecta America Dakotas
Client: Clay County Law Enforcement Center
Insdustry Type: Government / Federal
Project Type: New Installation
Location: Moorhead, Minnesota
Systems Installed: Ballasted 60 Mil EPDM
---
CONTACT INFO:
Address: 2315 7th Avenue N. Fargo, ND 58102
Phone: 701-232-7330
Fax: 701-232-5298
Email: mailto:info.fargo@tectaamerica.com