Tecta America Expands Wisconsin Presence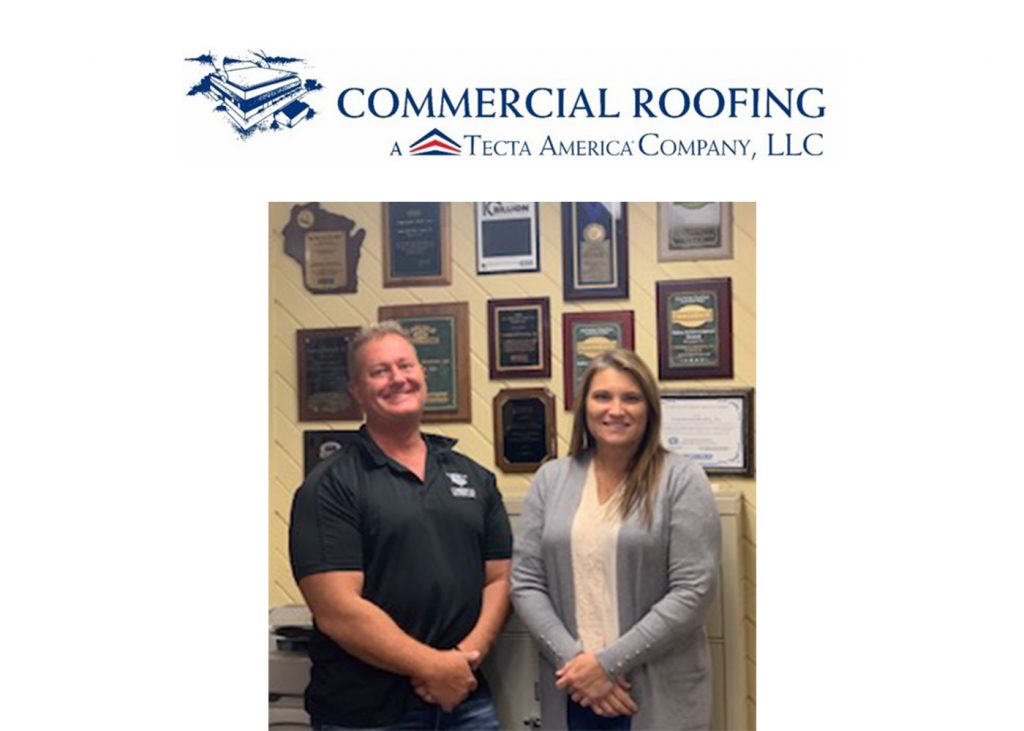 F.J.A. Christiansen Roofing Co., Inc. is pleased to welcome the addition of Commercial Roofing, Inc., of Plover, Wis., as a fellow Tecta America Company.
The roofing contractor, with a strong presence in central and northern Wisconsin, was acquired by Tecta America this past fall, and will work closely with FJAC to provide Tecta's broad range of commercial roofing services in the state.
"We're looking forward to strengthening our business through the knowledge and resources of Tecta America," said Shawn Herzog, who continues as president of Commercial Roofing. "That includes the ability to serve customers who desire business partners that have a nationwide reach, which Tecta America has."
It also includes the ability to provide better benefits to employees and to enhance safety and human resources processes, noted Theresa Dobbe, Commercial Roofing's vice president.
"The people at F.J.A. Christiansen Roofing and at Tecta America have been great to work with during the transition, and we're looking forward to continued close cooperation that will benefit our customers and our employees," Theresa added.
Founded in 1976, Commercial Roofing handles both re-roofing and new roofing projects.  The company will operate as Commercial Roofing, a Tecta America Company.
"We're extremely pleased to have them on board, not only for their great capabilities but, truly, for the wonderful team Shawn and Theresa have assembled," added FJAC President Rob McNamara.
Tecta America, celebrating its 20th anniversary this year, has more than 70 locations throughout the U.S., and grew during 2019 with the addition of further operations in New Jersey and Portland, Oregon.