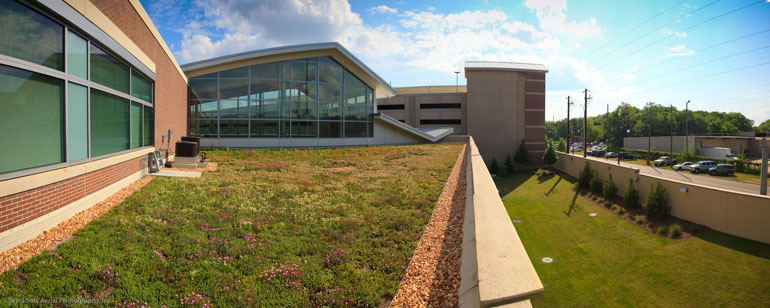 Start at the top with Green Roofing
Green Roofing is a specialized service of Tecta America, the nation's leader in green roof installation. We're the roofing experts, uniquely qualified to install a green roof that is as watertight as it is aesthetically appealing. Our roof technicians are approved and authorized to work with most manufacturers on any roof system coast to coast.
As the country's number one green roof contractor, Tecta's team of professionals set the standard for designing a green roof that is good for the environment, the workplace, and your client's bottom line.
Backed by the resources of Tecta America
Strength – Tecta has access to over 2,500 roofing professionals nationwide for best-in-class responsiveness and the know-how to handle any size project.
Experience – Our local branches have an average of 60 years in the roofing business. Simply put, we know roofing and local climates.
Expertise – Industry accredited personnel on staff, you're getting experts in green roof technology so you can rest assured all warranties stay intact.
Technology – We use the latest equipment and materials and understand how they interact with every kind of roof to ensure surfaces remain watertight.
Quality – Our reputation for excellence, innovation, and professionalism means your project will be done right the first time with as little disruptions to your business as possible.
Looking for a quality driven and experienced roofing company for your next project?