Company News
What Our Customers Say
"PCL would like to commend Tecta America Central Florida as they worked on the STK project at Disney Springs. The crew exhibited a professionalism that is expected on a PCL job. They were team players and I would like to praise them for their efforts."
Stephen Szorcsik
Superintendent, PCL
Your technician did an outstanding job for us addressing all our roof leaks this past week. He communicated before, during, and after each roof leak and we greatly appreciate that. It makes it much easier for us to keep our tenants in the loop.
Service Department Customer
Manager, Florida Location
THANK YOU and KUDOS for an awesome response and follow up to the roof leak issue we had. Your technician who responded did a thorough examination of the roof until he found the source of the leak was lightning strike, over 40' away. Had he not been persistent about it, it may have gone unnoticed and the leak would have continued.
Service Department Customer
Manager, Central Florida Location
I wanted to share with you and the entire team at Tecta America of Central Florida, how happy we have been with the work and service provided by your company. We work with dozens of contractors in multiple trade disciplines and it is quite easy to identify those that are among the best. Tecta consistently delivers the type of high quality performance, excellent service and great value that we need to be successful.
Overall, Tecta America of Central Florida gets "Two Thumbs Up" from our team. We are "Raving Fans"!
Gregory Letnaunchyn
Senior Property Manager, Liberty Property Trust
Our Team
Michael Winant
President, Sanford & Jacksonville
Michael has been in the industry since 1985 and joined Tecta in 1993. As President he collaborates with the department managers for overall vision and mission.
SANFORD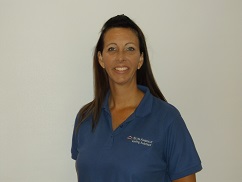 Tiffany Lebeda
Commercial Department Manager
Tiffany has been in the industry since 2005 and joined Tecta America in 2008. She manages our Commercial Department and all aspects of commercial projects.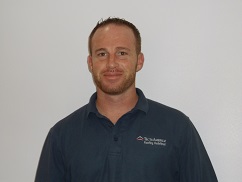 Anthony DeSantis
Project Manager
Anthony has been in the industry since 2005 and joined Tecta in 2006. He monitors budgets and schedules to ensure they stay on track throughout the project.
Casey Hayes
Project Manager
Casey's been in the industry since1990 and recently joined Tecta in 2018. Casey has worked as a project manager and service department manager within the industry.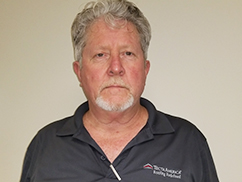 Michael Mulroney
Service Department Manager
Mike joined Tecta in 2007. He manages our service team that is responsible for all aspects of repairs, maintenance and inspections.