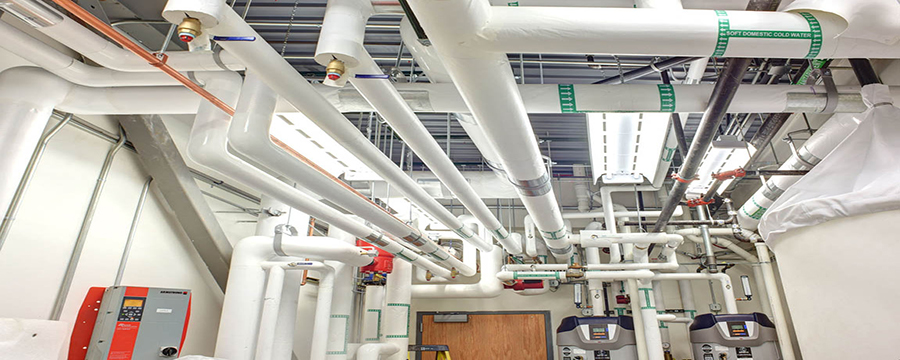 Plumbing and Piping
Schwickert's Tecta America's plumbing department installs and services all major brands of residential and commercial plumbing fixtures and appliances.  We enthusiastically serve our clients on projects large and small.
Our full line of plumbing services:
New Construction
Remodeling, Renovating
Sewer Installation
Water Replacement
Installation and Service for any of your plumbing needs:
Water Heaters
Boilers
High-Efficiency Boilers
Tankless Water Heaters
Hot Water Heating Systems
Steam Heating Systems
Plumbing Service Department
Schwickert's Tecta America's licensed journeyman are trained in plumbing, pipefitting and welding. All of our plumbing installers and service techs are licensed and fully-certified.  They are ready to support customer schedules and are backed by management and design/build staff.
Since not all service calls are planned, our phone is monitored 24/7 for emergencies and our trained technicians are ready to respond any time, any day.