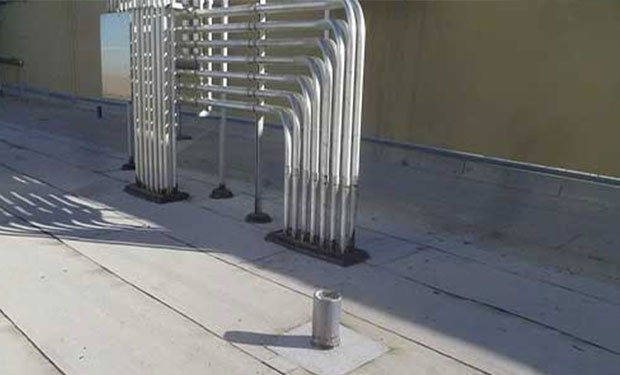 THE DO'S AND DON'TS OF ROOF MAINTENANCE
Use this checklist to guide you through the process of establishing and maintaining "a healthy roof".
DO:
Perform inspections at least twice a year or as required by the guarantee. The ideal times to perform inspections are at the end of winter and the end of summer, when roofs have gone through the greatest amount of thermal stress (inspecting your roof for any trouble spots and unclogging drains in the spring and fall is also a good idea)
Conduct additional inspections immediately after unusual occurrences such as heavy rains, high winds, hail, nearby fires, explosions, etc.
Keep a file of all records and inspection reports relating to your roof, and read them!
Advise equipment service personnel to be careful handling tools and heavy equipment on the roof. Log all such trips to the roof.
Keep your roof clean and free of debris and contaminants.
Establish a rooftop control policy. Keep access doors or hatches locked. Advise equipment service personnel to be careful.
Keep roof drains free of debris.
Do take the time to research roofing contractors
DON'T:
Allow unqualified personnel to maintain your roof.
Allow equipment service personnel to make penetrations into your roof; these are to be made only by an approved roofing contractor.
Power-wash your roof. You may cause unintended damage!
Puncture the membrane
Move heavy equipment across the roof.
Make your choice of roofing contractor based on research.  You want a professional, reputable, reliable contractor to take care of your roof.
Contact us for more information: http://www.tectaamerica.com