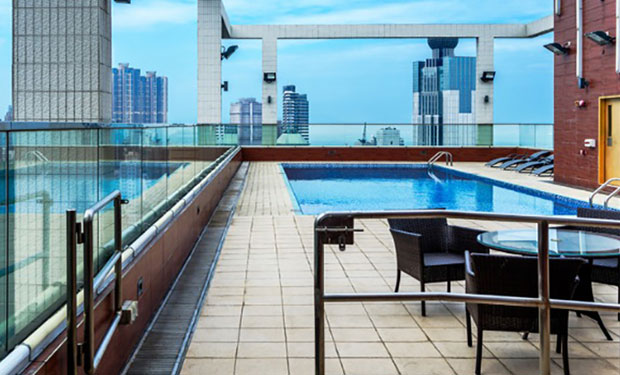 Our roofing expertise helps improve efficiency in these types of facilities and more.
Hotels/Motels                                   Bed & Breakfasts
Resorts                                                Sport Arenas
Restaurants                                        Theme Parks
Convention Centers
Night clubs
Tecta's low profile in the hospitality industry will solve any roofing issue while understanding the multi-use facility environment (and you won't even know we're there)
Guests and employees are safe during getaways and are protected from exposure to loud noises, equipment, and noxious odors
Work schedules are designed to minimize conflicts with events.
The integrity of complex building systems and expensive equipment are safeguarded at all times.
We understand that facilities need to manage operations and expenses judiciously.
Tecta has the experience and the expertise to install or repair any roof without affecting guests, staff, or undue disruption of events.
Comprehensive Care for your Hospitality Facility
Tecta America offers a wide range of service programs that help hospitality companies better manage their roof assets.
Tecta Repair™ – 24/7 Emergency Leak response Tecta repairs leaks before they compromise guests, damage expensive equipment, or create an unsafe environment for employees.
Tecta Care™ – Scheduled planned maintenance includes inspection, cleaning, repairs, and reports assessing your roof's condition. Regular visits will help protect against unexpected major problems, event interruptions, and extend the life of your roof.
Tecta Plan™ – Our proprietary roof asset management system, Tecta Tracker®, consolidates information regarding your entire portfolio of roofs in one place. The online tools help you optimize roof maintenance and capital budgets.
Tecta Response ™ – Tecta guarantees immediate, priority response after severe storms. No calls required. We'll proactively inspect enrolled properties to stabilize the roof, make emergency repairs and help keep your facility up and running.
Still have questions? Give us a call. CST at 855.Roof.360 or tectaamerica.com