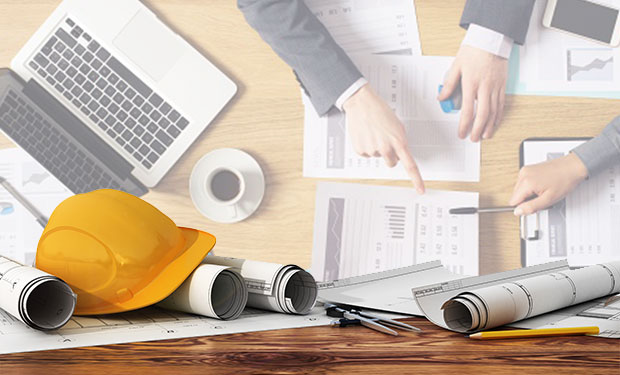 What Should You Discuss With Your Roofing Contractor Before Starting a Project?
The commercial roof is of primary importance in protecting your business from the elements. When re-roofing or updating your roof, there are many things to consider. Here are some important questions you should discuss with your contractor before beginning the project:
How long has your roofing company been in business?

In reality, the longer is usually, the better. Less than three years may signal a risky business. Always check references when using a new business.

Are you licensed, bonded and insured?

Have the contractor provide Certificates of Insurance before the work begins. This document is issued by an insurance company/broker that is used to verify insurance coverage

Are you a current member of any local or national roofing trade associations (ex. NRCA)?

This shows the contractor is involved in the roofing industry, keeps abreast of new technologies and insights and tries to manage the highest standards possible.

Do you provide a written estimate?

Yes. Be sure to have a full scope of work when committing to a contract. Include costs for removing an old roof, adding the new roof, and everything that could come up in the process.

Do you have a safety plan in place?

It's a good idea to request the safety plan of the company. This way you know they are serious about the safety of the customer and employees.

Do you offer a warranty on your roofing work?

Ask how long a roof repair company guarantees its work. The manufacturer typically covers the materials, and the roofer will do the labor.

Do you have a pre-meeting so I can understand everything that will be happening?

Yes, at this meeting we will discuss the schedule, the expectations, communication, any special concerns (interruption to business, access, staging, parking, working hours, building access, temporary facilities, noise, interior protection)

Jobs done, how do I pay?

Always pay by check or credit, leaving a paper trail for the services you've paid for.
Communication plays a key part in how your roofing project is going to get done. Make sure to discuss all of this in advance to have a better-executed plan. Connect with www.tectaamerica.com to find the best roof solution for you.