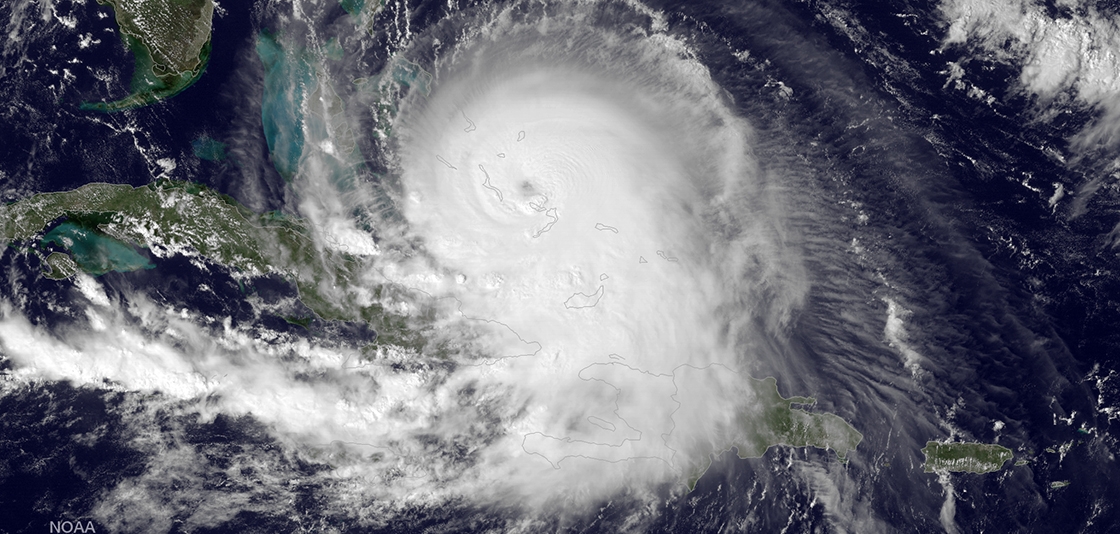 Somewhere, there's a storm with your roof's name on it.
When it comes to storms no one ever really knows when, where or how bad. All we do know is that a storm will be happening somewhere, soon. Typically, ten to twelve hurricane status storms descend on the coastline along with hundreds of occurrences of high winds and almost daily thunderstorms. More than 1,000 tornadoes hit the U.S. every year with the two most disproportionately affected areas being Florida and 'Tornado Alley,' the southern plains of the central states. Hail damage in the U.S. approaches a billion dollars annually, and the effects of snow accumulation are even more devastating.
Add it all up, and your roof and business are vulnerable to destructive consequences like water intrusion, loss of power, equipment damage, roof collapse from snow and other major problems that could cause severe financial losses.
Chaos after the storm.
Many roofing contractors can quickly become overwhelmed in disaster situations, sometimes even taking weeks just to inspect your property. Tecta America has the resources and logistics in place to ensure that the proper manpower and materials get to your site in an urgent, timely manner. And Tecta is certified by all major roof manufacturers so repairs will be done right the first time.
Back on track and back in business.
TectaResponse guarantees immediate action. You don't even have to call. Once your facility is enrolled, we'll proactively inspect your enrolled properties and instantly start repairs up to your predetermined authorized limit.
It's the response that counts.
As soon as the storm hits, Tecta America is there to:
Quickly assess and report on damages.
Undertake repairs up to your pre-authorized limits to stabilize your facility and prevent further damage.
Repair or replace any damaged or destroyed roof systems upon your authorization
Enroll today, protect your business from any storm tomorrow
With no upfront costs, all you have to do to enroll in TectaResponse is register your buildings at storm.tectaamerica.com and pre-authorize your spending limits.
Included in your individualized program are:
Preferential storm recovery pricing
A guaranteed proactive response, priority access to our roofing professionals
Customized programs – from inspections (using your approved budgeted amount for repairs) to full replacement programs from hurricane, wind, hail, or snow damage.