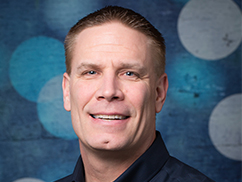 Tecta America Announces New President of Tecta America Dakotas
Tecta America, the nation's premier commercial roofing contractor, is proud to announce a new addition has been made to their team of employees, as we welcome a new President to the company.
Tecta America Dakotas, headquartered in Fargo, with locations in Grand Forks, Devils Lake, Jamestown, Bismarck, Minot, and Williston. Brent has been in the commercial construction industry since 1996 and joined Tecta America Dakotas in 2013. He has a strong background in sales, estimating and project management with a degree in Business from North Dakota State University
"We are excited to see what Brent and his terrific team will accomplish with Tecta going forward.", said Mark Santacrose, President, and CEO, Tecta America Corporation.