Milwaukee Symphony Orchestra Restores and Expands towards a Solid Future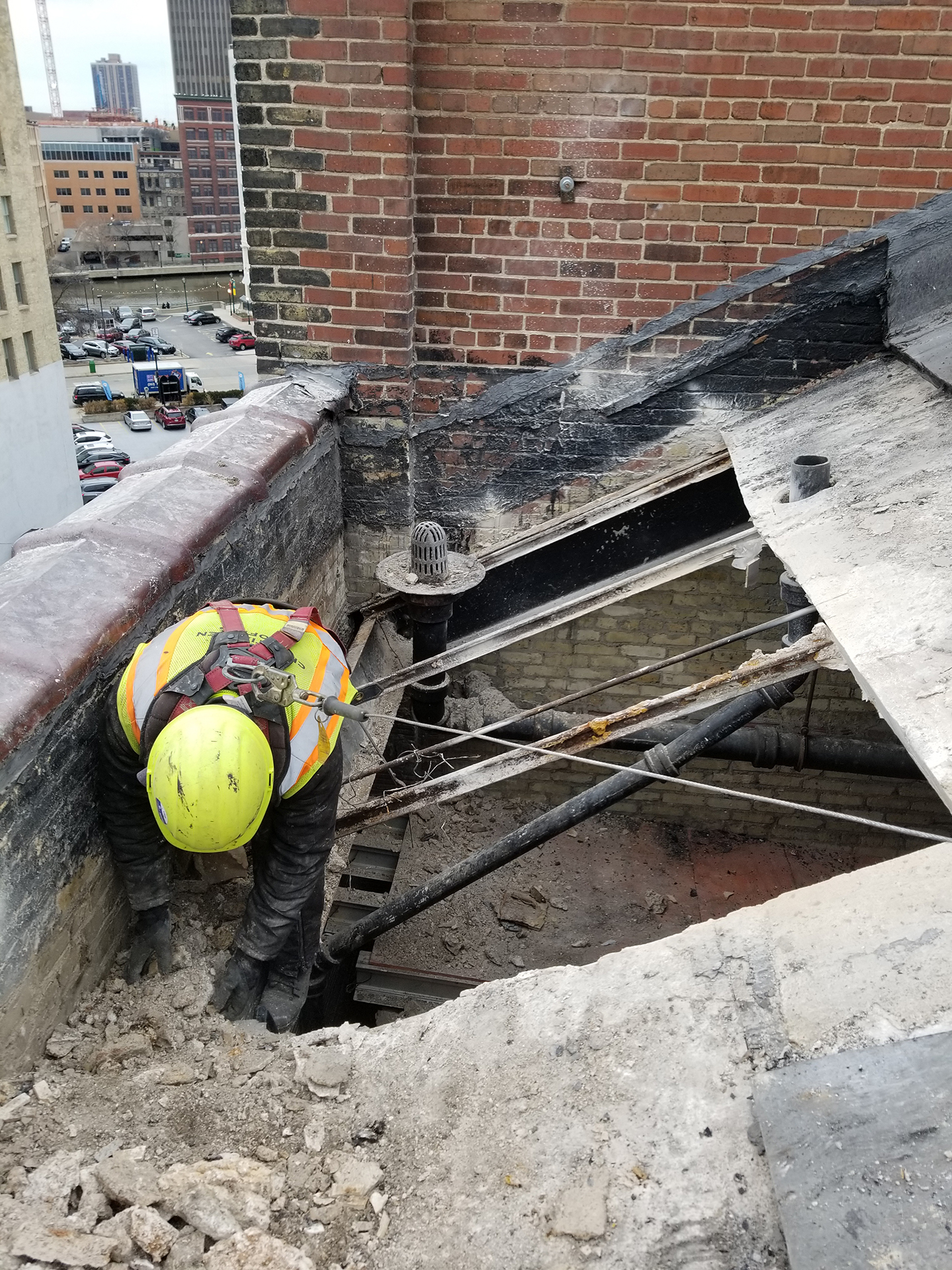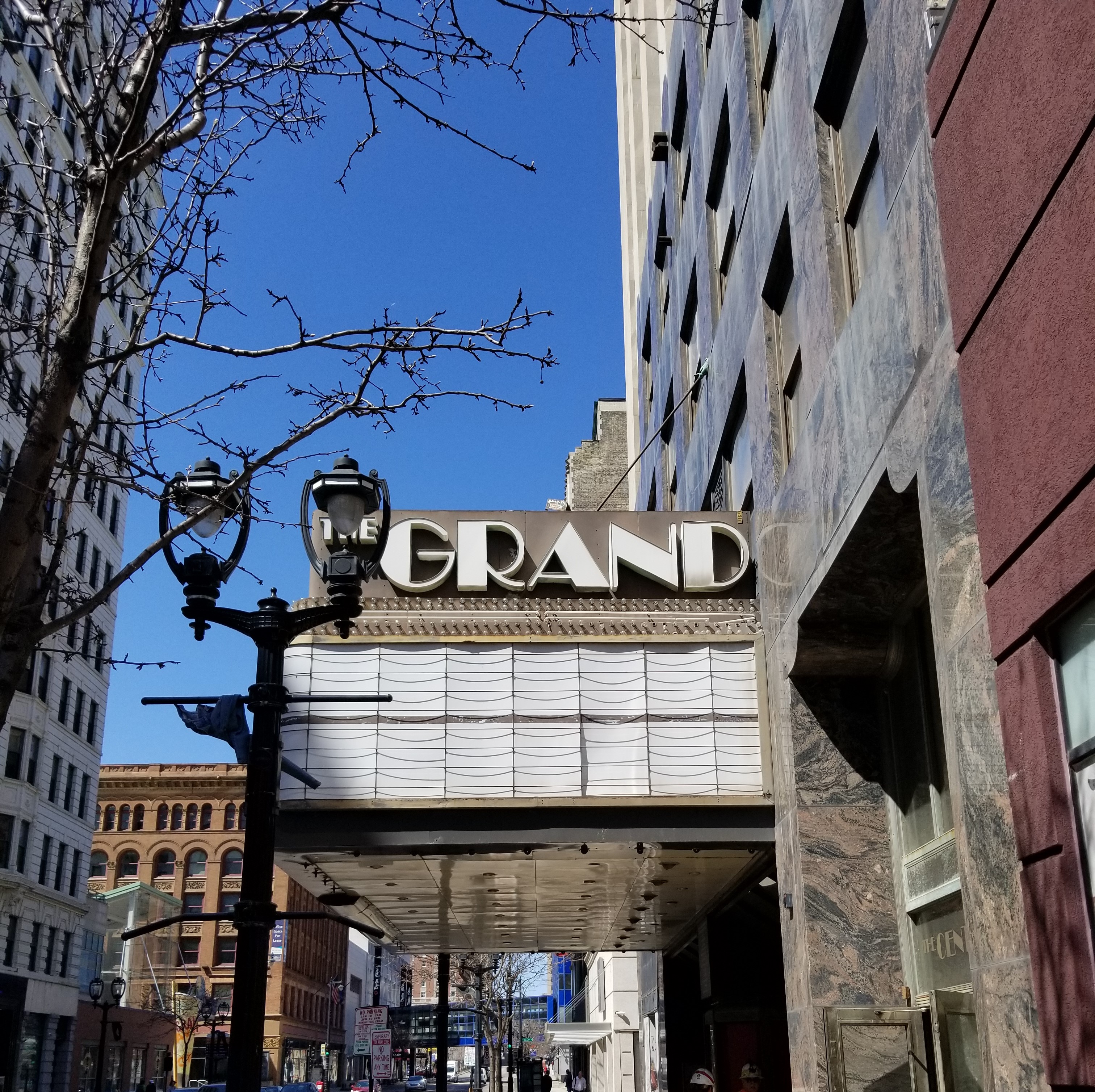 It's one of the most significant construction projects in southeastern Wisconsin. Amid a flurry of the new office, apartment and condominium development in downtown Milwaukee, the development of a new home for the Milwaukee Symphony Orchestra (MSO) is relying on the past to position itself for a stable future.
The MSO is redeveloping the former Warner Grand Theater, built in 1930 but closed since 1995. Like many old theaters, the interior is palatial in its design. But unlike many others of its era, the Grand was maintained by its owner, the Marcus Corp., keeping it from falling into disrepair.
While the theater is mostly being restored to comply with National Register of Historic Places guidelines and related tax credits, the overall project will create a markedly different presence at the corner of Wisconsin Avenue and Second Street.
Perhaps a unique aspect of the project is the extension of the theater building to the east and the north. The east wall is being moved — intact – 35 feet toward Second Street to accommodate a larger orchestra area, while a northern, three-story extension will allow for dressing rooms, loading docks and other needed space.
While the theater building is being meticulously restored and expanded, additional space will come from an adjacent, unoccupied 12-story office tower. Five floors of that building are being converted into private rooms for orchestra patrons, warm-up space for musicians, a sheet music library, and administrative offices.
On the east side of the theater, a building that long housed various restaurants was razed to provide space for a glassy atrium to serve as a gathering space before and after concerts.
For F.J.A. Christiansen, it's another in a long list of roofing projects on southeastern Wisconsin historic structures that include the Federal Courthouse, the Milwaukee County Courthouse, the basilicas at St. Josaphat and at Holy Hill, Milwaukee City Hall, and many more.
FJAC removed the existing roof systems on the office tower and portions of the theater building that are being retained, said Rick Leitel, FJAC project manager.
The existing gypsum decking also was removed, as water seepage over the years significantly comprised the integrity of the material, added Don Walter, FJAC vice president. That was replaced with new gypsum.
A two-ply, hot asphalt vapor retarder was installed on the roofs. The vapor retarder layer will serve as temporary roofing until spring when the system will be completed with a single-ply membrane roof system. Depending on the final project design, that could entail the use of a 60-mil EPDM membrane or a PVC or TPO RhinoBond mechanically-fastened system.
"With the installation of the vapor retarder, we've ensured that those roofing areas are watertight during the winter, so the buildings are protected," Leitel said. FJAC's wintertime roofing work also means the overall renovation project can continue without delay. "Everything is watertight, so crews can continue with interior work without worrying about water damage," he said.
The delay in installation of the roofing membrane will ensure that current exterior renovation activity, including work on parapet walls, does not damage the finished roof system, Walter added. "Any impact on the vapor retarder layer can be easily addressed before the system is completed, so we know that the finished roof system will be in great shape."
The single-ply roof system will also be installed on the theater building extensions to the east and north; once those are completed.
The roofs are at different elevations and, like most projects downtown, access is challenging due to narrow streets. Wisconsin Avenue remains fully open during the work, while Second Street is blocked off except for some egress from a city parking garage across the street.
Like other roofing and sheet metal projects, FJAC's work required coordination with workers from other trades. General contractor CD Smith praised FJAC's approach.
"FJAC's communication from project management to field personnel is well coordinated," said Joe Birschbach, project engineer with CD Smith. "They are punctual and work diligently around the unexpected obstacles of a project. FJAC provides a variety of roofing assemblies that work well as it relates to value engineering or existing conditions. We are glad to have FJAC on the project because of their work ethic, quality, and coordination."
Along with Rick Leitel as project manager for FJAC, Mark Hamm is an operations manager, Dan Ott is serving as project superintendent, and Oscar Torres as roofing crew manager.