Mike Bisner from Tecta America Weatherguard Saves the Day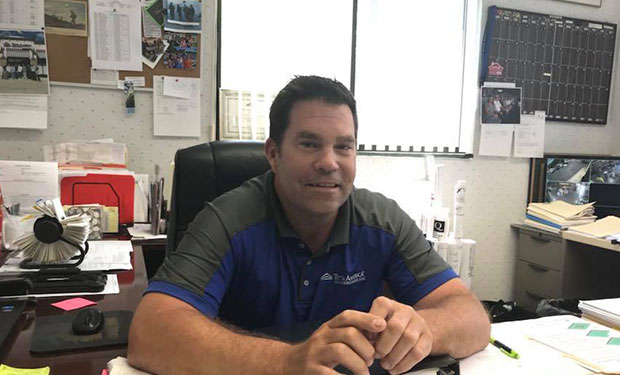 Mike Bisner is general manager at Tecta America WeatherGuard in Rotterdam, NY. He was leaving the office recently when he saw a woman who had collapsed. Her friend was on with 9-1-1. He started hands-only CPR.
"I was probably doing chest compressions, it felt for 20 minutes, but it was probably three minutes to five minutes. And she still was unresponsive, but I could feel that there was air being pumped into her," said Bisner.
When the ambulance arrived, Bisner says the woman's friend called for Narcan, which is used to combat opioid overdoses.
NewsChannel 13 went to the American Heart Association in Albany, where paramedic Jack Bevilacqua showed us how to do hands-only CPR, which is without mouth-to-mouth.
First, you should look around for any safety hazards, he said.  Then, tap on the shoulders and look for signs of life, and get 9-1-1 on the phone right away.
"Now you want to get into position — get into a comfortable position — align just below the nipple line, right over the sternum," said Bevilacqua.
Using the heel of your hand, push down and pump hard.
"By doing CPR, that keeps the oxygen going to the heart and to the brain until we can get the heart restarted or jumpstarted," said Bevilacqua.  "CPR, when something goes down, is like the foundation of building a house.  Without CPR, nothing else works, none of the drugs work, the medicine that people do, intubation.  CPR needs to happen for everybody who goes unconscious and unresponsive and doesn't have a pulse."
He says it's important to keep going, "at that rate, 120 a minute, until somebody comes and relieves you.  Those are the skills.  That's what saves people's lives right there."
Bisner says the woman came back later to say thank you for saving her life.
"It was nice," said Bisner.  "It was really cool to be able to say I saved somebody.  So it was a good feeling, very good feeling."
Bisner has had some training;  Tecta America has a safety day with CPR education every two years.
Watch the Interview here:
Courtesy of WYNT, news channel 13