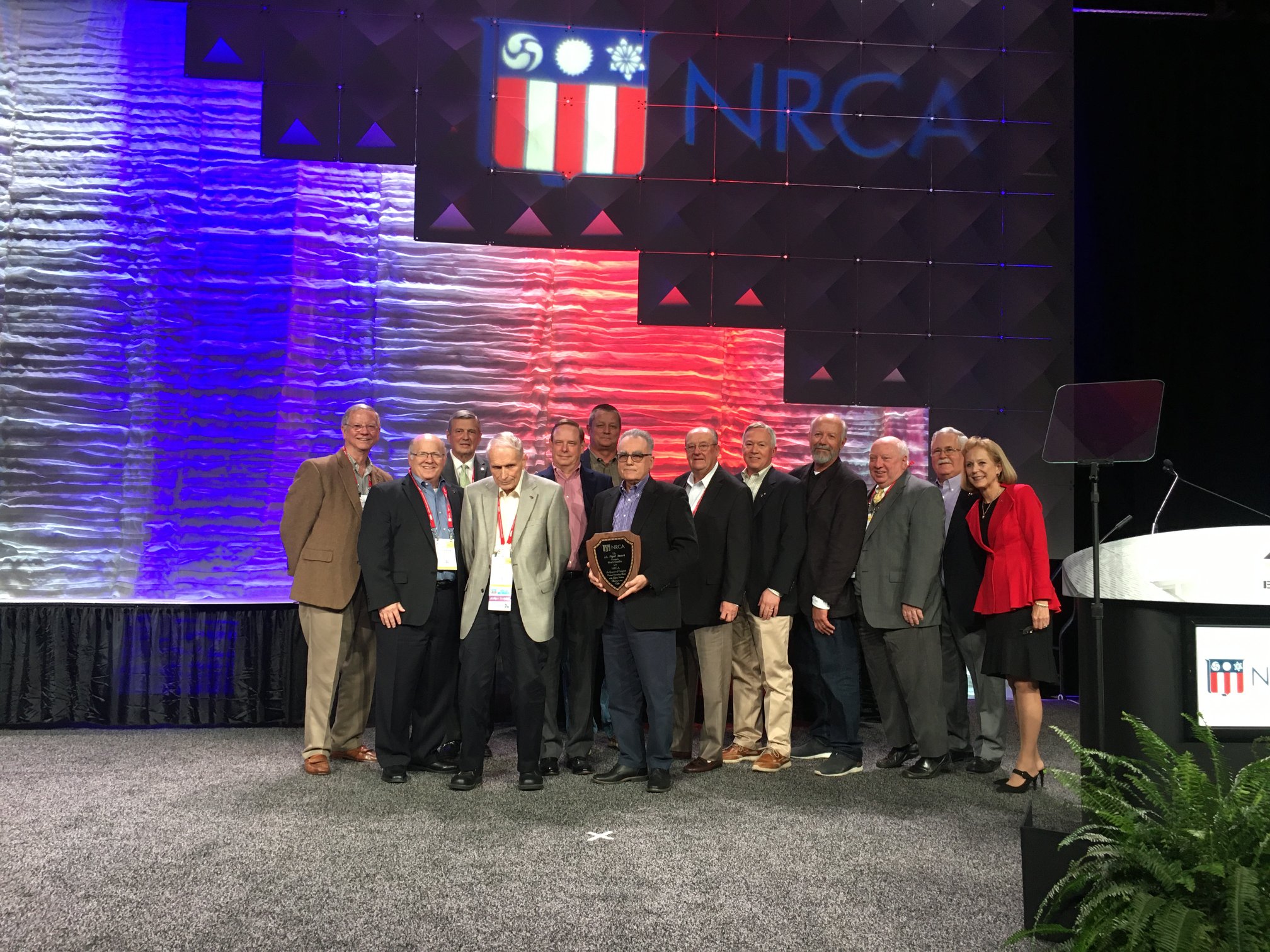 NRCA named Mark Gaulin, founder of MAGCO Inc., Jessup, Md., and founding member of Tecta America Corp., Rosemont, Ill., recipient of its 73rd annual J.A. Piper Award at the association's 133rd Annual Convention held Feb. 2-6 in Dallas. Presented each year at NRCA's annual convention, the J.A. Piper Award, the roofing industry's most prestigious honor, recognizes roofing professionals who have devoted constant, outstanding service to the association and roofing industry.
In 1993, Gaulin was elected to NRCA's board of directors and served three terms, including two terms as vice president from 1998-2000 and 2003-05. He served as NRCA senior vice president from 2005-06 and NRCA president from 2006-07. He also served on various NRCA committees, including chairing the Architectural Sheet Metal, Internet/Electronics Communications, and NRCA Retirement committees. In addition, he served as president of the Associated Roofing Contractors of Maryland in the early 1990s.
Gaulin began his roofing career in 1978 as a laborer with Barra Inc., a German manufacturer of single-ply roofing materials, then became a minority partner with SCF Decks in Nazareth, Pa. In 1987, he decided to start his own business, MAGCO, in Jessup. In 1993, he founded Metal-Fab Manufacturing, a producer of architectural metal roofing and accessories.
In 2000, Gaulin was a key leader in the consolidation and formation of Tecta America, one of the largest commercial roofing contractors in the U.S. He served as COO from 2007-10 and interim CEO from 2013-14. When building a new complex that included MAGCO's headquarters, his desire to improve the project and better use the site by employing green roof attributes prompted the Tecta Green initiative. He currently serves on the board of directors for Tecta America, which boasts 76 locations with 3,500 employees.
"I am truly flattered and honored to be recognized by my peers and the industry with this award, and I am proud to be a part of this great industry," Gaulin said as he accepted the award.
First presented in 1948, the J.A. Piper Award is named for former NRCA President Joseph A. Piper, whose extraordinary efforts kept the association alive during the Great Depression.