Copper-Clad Spire Adds Finishing Touch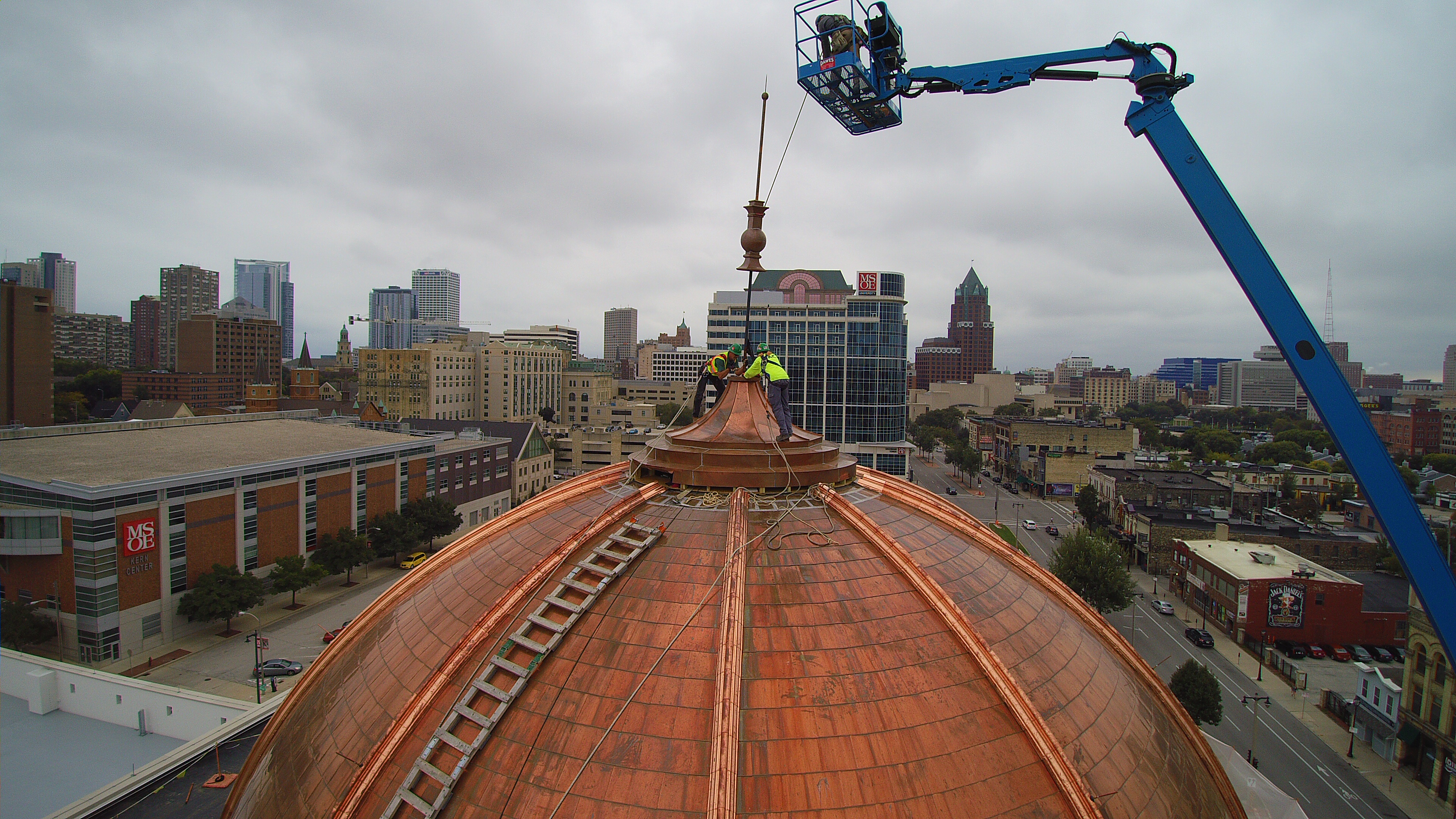 Bolted to 5 structural steel posts at its base, this 15' tall copper-clad spire was constructed from aluminum tube and plate. Given its one-piece size, it was shipped from Texas in an oversized flatbed truck.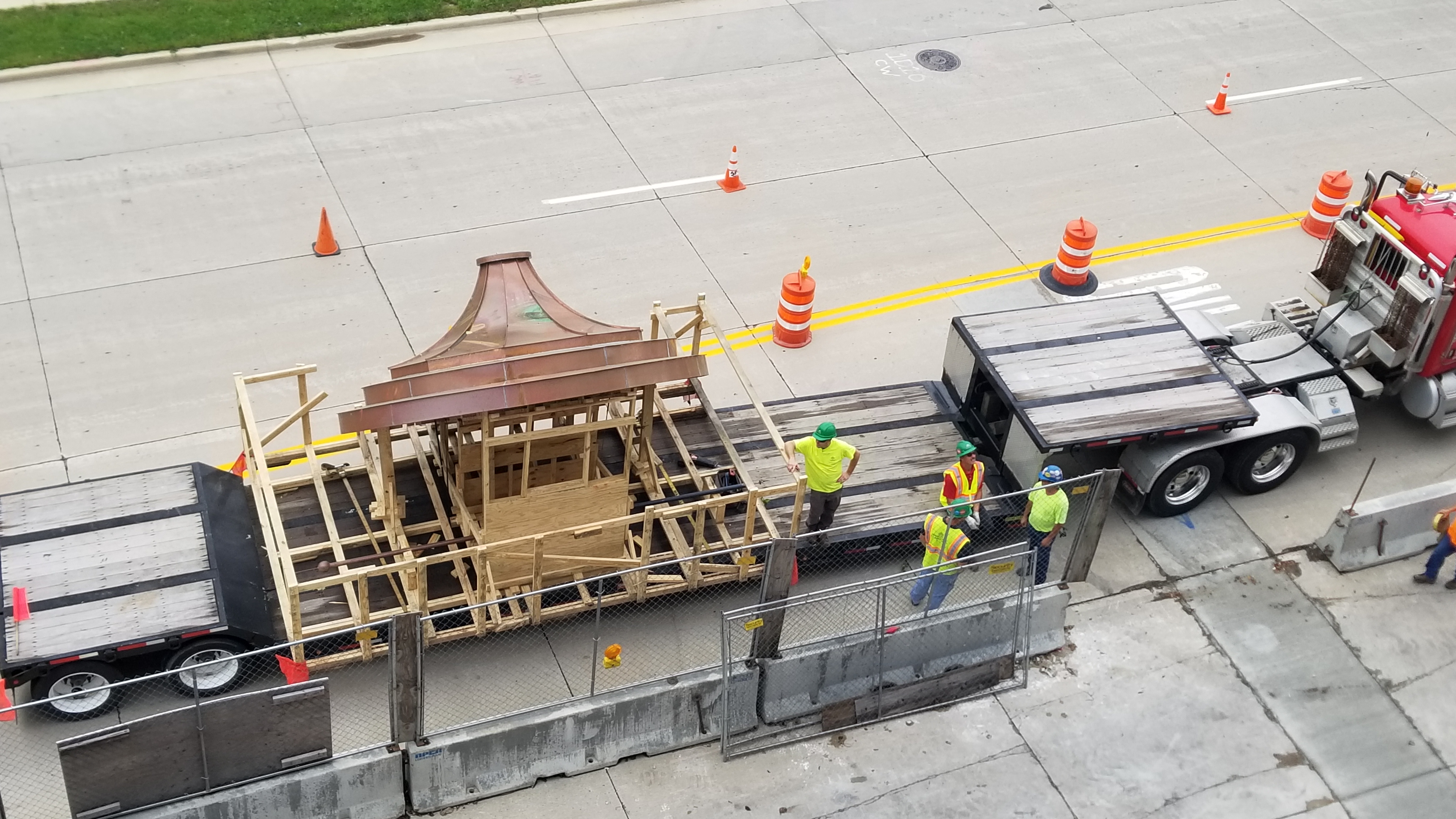 A unique copper-clad dome atop a major new downtown Milwaukee building is now complete. FJA Christiansen Roofing Co. crews recently installed a 14-foot-tall spire atop the dome, which we wrote about in the previous issue of The Roofers Report. The spire has an aluminum frame and stainless steel structure clad with copper to match the dome at the building, known as Block 16, at the corner of Water Street and Knapp Street.
FJAC crews, working in coordination with general contractor Miron Construction, used a crane to raise the spire and secure it to the dome in a water-tight manner.
"The Miron people were looking for a clean installation in a timely manner, and we accomplished that," said Max Bade, project manager at FJAC.
While the spire was crafted by a Texas firm, all the cladding on the dome was crafted by FJAC's Sheet Metal Department, under the direction of sheet metal superintendent Jeff Keller and sheet metal foreman Paul Keller.
As copper is a conductor of electricity, the spire contains a lightning rod to redirect any lightning strikes to the building's structural steel. The finished dome exterior provides a striking presence in a city filled with unique structures, now including this handsome addition at Water & Knapp.