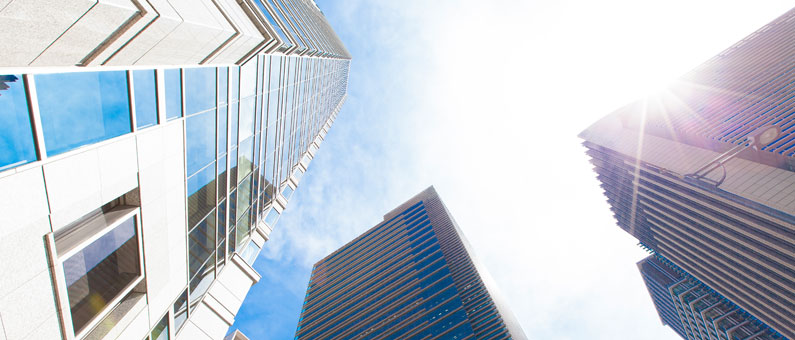 Unmatched knowledge,
resources and skill.
UNMATCHED KNOWLEDGE, RESOURCES AND SKILL
Tecta America locations average 60 years experience, with some celebrating over 100 years in business. In contrast, a typical contractor has been in business less than ten years and employs fewer than 35 workers. Throughout our long history, we have encountered virtually every type of roofing issue and have acquired the experience to solve roofing problems quickly and effectively.
With strong ties to the local communities plus the strength of one national company, the Tecta America divisions offer you the best of both worlds: locally operated companies with an in-depth knowledge of the unique needs of the community, as well as access to the resources available only to a large national roofing company, including:
HERITAGE AND VISION
The most advanced solutions and technologies designed to extend the life and performance of your roof, whatever the size of your business or rooftop.
Fast response for special or emergency needs, including the trained staff, equipment and supplies to get the job done quickly and correctly, even under the most difficult circumstances or locations. Learn about our disaster response program.
Consistent, quality-driven service under a single, cost-effective and proven roofing management program—especially important to regional or national property owners/managers with multiple facilities and locations.
If your facilities cover a large geographic footprint, we can offer a single point of contact to handle all your roofing needs. It leads to greater accountability and consistent roofing services, and eliminates the need to maintain multiple contractor relationships.