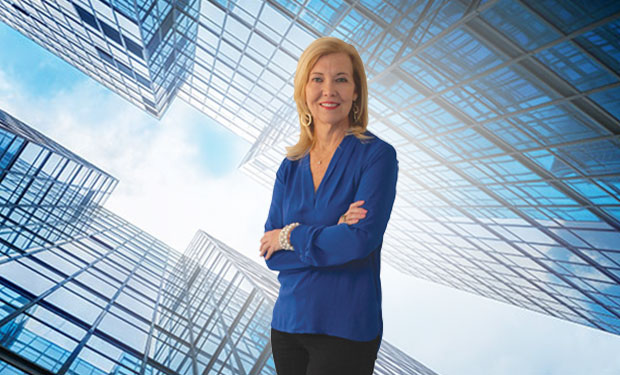 Diverse Influences
Lindy Ryan, the first woman in history to lead NRCA and a founding member of NWIR, has more than 25 years of construction management experience. Now a senior vice president at Tecta America Southeast, a nationwide commercial roofing contractor, in Sanford, FL, she once owned her own construction business and holds a Florida roofing contractors license.
Considered a trailblazer, she describes herself as "old school."
She still lives in the town where she grew up – Orange City, Fla. – and has a cat named Jake. Her mom grew up there, too.
"I went to the same elementary school that she went to," Ryan said, "and I graduated from the same high school that my mom graduated from, 21 years later. I've lived there my entire life except for my time in college, which was in Orlando at the University of Central Florida."
Her parents were major influences in her career. "My dad gave me confidence that I could do anything," she said. "My mom taught me to believe in myself. They have always been my biggest supporters."
After graduating in 1980 with a degree in business, Ryan went on to obtain her real estate license and later her broker's license. In 1997, she became a state certified roofing contractor. She started at Tecta America in 2005 after the company bought her construction business, General Works LLC.
During her time in the construction and roofing industry, she has been active in the NRCA, serving on a number of committees, including technical operations and government relations. Also interested in legal issues related to roofing, Ryan is a supporter of ROOFPAC, the NRCA's political action committee, and a former president of the National Roofing Legal Resource Center.
"Men actually like working with women," Ryan said. "Women think differently, and that difference can sometimes be a game changer."
For their part, women need to be genuine; she said, as well as team players who should seek out or build a good team to work with. Also, she said, "be prepared, learn as much as you can, be pleasant, laugh, look and act the part, don't second-guess yourself and believe in yourself."
This is a snippet of the Roofing Contractor article. The full article will be available at www.roofingcontractor.com