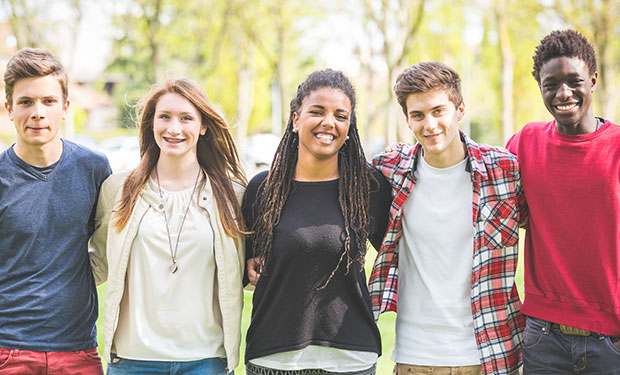 For the 12th year in a row, Tecta has awarded scholarships to children of our employees across the country who have demonstrated superior academic skills.  Over the years, this generous program, named in honor of John F. Miller – a Tecta founder and its first Chairman – has awarded well over $850,000 in scholarships since it was started a little over ten years ago.
This year we had 51 applicants and most received an award. Applicants are chosen for an award based on their family's commitment to the student's continued academic success and perceived potential of the student, including GPA, a personal statement of their aspirations, career and personal goals, extra-curricular achievements, financial need, and recommendations from teachers, coaches and influential adults in their lives.
"I am so proud of Tecta America, a company that supports and honors its employees." – John F. Miller, Founding Chairman, Tecta America Corp.
Those winning include:
Grace A. Bromenschenkel                 Joseline Gomez                    Taylor Helms
Hannah Brooks                                     Emily Drummond                 Favian A. Gonzalez-Sanchez
Adriana Garcia                                      Carrie M. Hobbs                   Eleanor Hoffman-Avina
Brooke Legron                                     Tristan Lehman                     Lauren Lopez
Mila Narvaiz                                          Kevin Nguyen                       Gabriel Nieves
Alondra Peregrino                               Steven Porath                       Shelby K. Schwarzhoff
Jaden Schefers                                     Ana Soltero                           Lindsay Theriault
Akanne Torres                                      Patrick Ward                         Allison Wink
Taylor Helms
About John F. Miller
John F. Miller served as Chief Executive Officer of Western Roofing Service, a Tecta America Company, headquartered in San Francisco for nearly 30 years. Mr. Miller served as President of National Roofing Contractors Association (NRCA) and has served two terms as President of Associated Roofing Contractors of Bay Area Counties, Inc. (ARCBAC), two terms as a member of the Board of Directors for the NRCA; and a term as the NRCA'S Senior Vice President. Mr. Miller played a critical role in forming Tecta America Corp. The Tecta America John F. Miller Scholarship Program has been established in Mr. Miller's name to help Tecta employees with the expense of higher education for their dependent children and stepchildren.