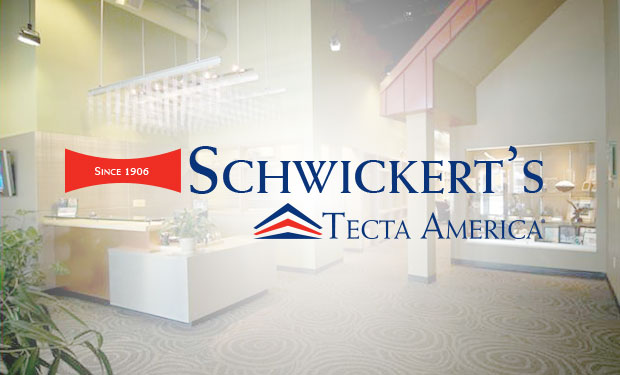 Tecta America, the nation's premier commercial roofing contractor, is proud to announce Kevin Palmer will assume the position of President of Schwickerts subsidiary operation based in Mankato and including all branch offices. Kevin was the Vice President of Operations, previously.
He has over 22 years of industry experience and joined Tecta America in 2001. He started in sales and was soon promoted to a project manager. Kevin was the General Manager of Tecta's Tampa location for five years before moving back to Minnesota to take on the Vice President role.
Kevin is replacing Kim Schwickert. Kim will assume the position of Chairman/COO of Schwickerts, overseeing Operations. He will continue to work with Kevin, work on special projects, assist with leadership training and help to develop new young managers. Kim will also work with Tecta locations across the country on training and leadership projects.
"I have the utmost confidence that Kevin is ready for the challenge and will do a great job." – Kim Schwickert, Chairman/COO.