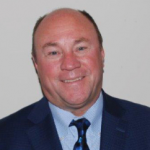 Kent Schwickert is Named NRCA Chairman of the Board for 2018 – 2019
Senior Vice President of Sales and Marketing for Tecta America Corporation, Kent Schwickert has been elected 2018-2019 chairman of the board for the National Roofing Contractors Association (NRCA) at the 131st Annual Convention held in early February this year in New Orleans.
"We are excited for Kent to take the helm at NRCA next year. Kent has been a leader in many roles at Tecta – initially as a founder and Co-President of our largest operation with his brother Kim; then as a Regional President and, more recently as SVP National Sales. Kent will bring great a perspective to his NRCA duties, and we are especially proud of the fact that, counting our founders, Kent will be Tecta's 8th NRCA President.", said Mark Santacrose, Tecta's President, and CEO.
"Over the years, Kent has been a significant contributor to NRCA and our efforts to advance the roofing industry," says Reid Ribble, NRCA's CEO. "He has a tremendous ability to work in partnership with all stakeholders in our industry and to get things done. He will make an outstanding chairman of the board."
In addition, Schwickert served as a member of many NRCA committees, including Business Leadership, Contractor Management, Health & Safety, Membership and PAC Advisory, as well as the Communications Task Force, Future Executives Institute, Insurance Board of Governors, National Roofing Legal Resource Center and the NRCA Retirement Program.
Tecta America is also a member of the Roofing Industry Alliance for Progress.
Schwickert will begin his one-year term as the highest-ranking officer of one of the oldest construction trade associations in the U.S. on June 1, 2018.