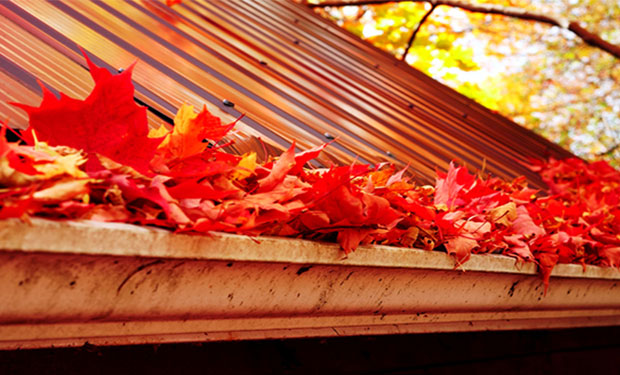 As the cooler weather sets in, we need to think of fall roof prep. At Tecta America Commercial Roofing, we recommend customers call us for routine inspections of your commercial (or residential) buildings and maintenance before winter comes.
During the autumn season when the leaves begin to fall, they can be quite a nuisance to a commercial roof.  They stick to each other and create clumps of heavy, wet leaves, clogging drains, blocking scuppers and giving mold and mildew a reason to grow.  If not removed promptly, leaves can get backed up and increase the weight of the roof.
As it gets colder, the area where ponding water sits could freeze and then expand.  The additional weight of ice and snow can cause damage to the structure of the business and add on expensive repairs or a roof collapse in areas or poor drainage due to clogged drains.
Tecta America recommends frequent inspections and quickly removing debris to prevent blockage. Drains and gutters should be cleared in the fall before below- freezing temps create a frozen barrier from leaves.
Connect with us today to find out how you can get your roof ready for the seasons ahead. www.tectamerica.com