Apprenticeships Continue to Attract FJAC Employees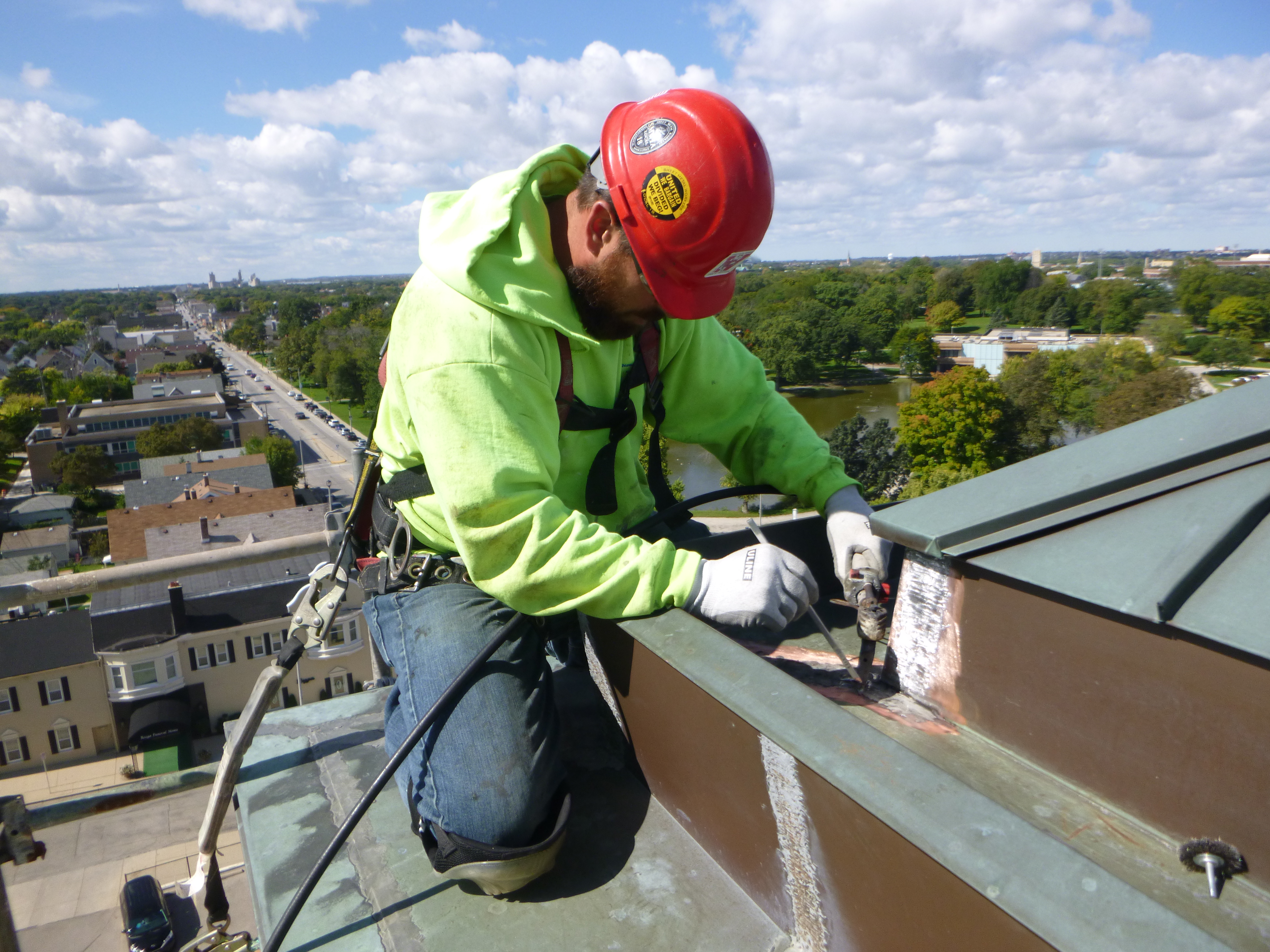 Eight F.J.A. Christiansen Roofing Co. employees are advancing in or preparing for apprenticeships to enhance their trade skills.
In our Sheet Metal Department, Zachary Domjen and Stefan Schroeder are in the Sheet Metal Worker Apprenticeship program. The 5-year apprenticeship requires 9,000 hours of on-the-job training, plus 450 hours of related instruction, noted Jeff Keller, FJAC sheet metal superintendent. The apprentices also must complete a Red Cross First Aid Safety course, and a Transition-to-Trainer Course.
In addition to Domjen and Schroeder, FJAC employees Anthony Ollis and Jorge Barragan Jr. are engaged in pre-apprenticeship activities for people considering moving into a sheet metal apprenticeship.
Meanwhile, four FJAC employees are in the Roofer and Waterproofer Apprenticeship Program. Zachary Winchester is in his third year of the four-year program, while Hector Mora, Tony Kuhagen and Joel Luna are in their first year.
Roofer and Waterproofer apprentices must receive 6,000 hours of on-the-job training, 400 hours of paid instruction and up to 40 hours of unpaid instruction. They also must complete First Aid and CPR course, as well as the Transition-to-Trainer course.
"By seeking to improve their skills and technical knowledge, these employees are showing a dedication to the industry, and to safety on the job," said Mark Hamm, FJAC operations manager.