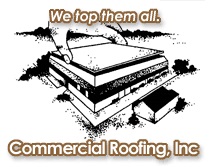 Tecta America, the national leader in commercial roofing, announces the recent acquisition of Commercial Roofing Inc. Commercial Roofing is a reliable contractor with a significant presence in central and northern Wisconsin and will provide Tecta with expanded capabilities in the area. Shawn Herzog will continue to lead the company going forward as President.
"We are very excited to welcome Commercial Roofing, Inc., to the Tecta family. We believe Shawn Herzog, Theresa Dobbe and the rest of their excellent team know that we share the same values of delivering our customers great service while providing our people with a safe, rewarding, and challenging environment," said Mark Santacrose, Tecta's President, and CEO.
"Becoming a part of the Tecta America team and establishing a solid future for Commercial Roofing, Inc., will help us continue to bring our customers the highest quality of service and expertise in the industry. We believe that the resources provided by the Tecta organization will enable us to continue to grow our Company for the benefit of our customers and employees," said Shawn Herzog, Commercial Roofing President.
Commercial Roofing, Inc has been serving the roofing needs of Wisconsin businesses for more than 40 years. Specializing in both new construction and re-roofing projects, Commercial Roofing is a full-service roofing contractor with its company headquarters in Plover, WI.
The operation will be known as Commercial Roofing, a Tecta America Company.