Join our talented team and start your career today!

With more than 70 locations and 3,000 roofing professionals nationwide, Tecta America has best-in-class responsiveness and a depth of resources that is unmatched in the industry.

Tecta America Sacramento carefully removed, transported and stored off site landscaping and existing large cement pavers before insulation and new roofing could be installed at Lincoln Plaza North's outside patio.
Tecta America has a distinct advantage over other roofing contractors - experience. Our divisions average more than 60 years in the roofing business.
Tecta America's unyielding commitment to quality, expertise and professionalism is what makes us the industry leader.

IT'S THE RESPONSE THAT COUNTS
TECTA AMERICA is there to:
INSPECT - Quickly assess and report on damages.
REPAIR/STABILIZE - Undertake repairs up to your pre-authorized limits to stabilize your facility and prevent further damage.
REPLACE - Repair or replace any damaged or destroyed roof systems upon your authorization.

Stay informed about Tecta America and subscribe to our monthly newsletter.
Are you looking for a quality driven and experienced roofing company for your next project?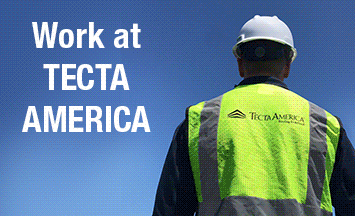 Tecta America wants YOU
Tecta America is the leading commercial nationwide roofing company in the U.S., and we are actively looking for good people to build our team. Ignite your future by adding your talent and experience to Tecta's success.
Search Careers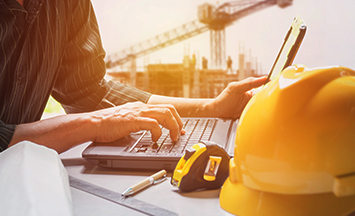 Premier Roof Asset Management
Through its user-friendly web interface, TectaTracker makes it easier than ever to forecast future expenditures, prioritize future projects – all the answers you need are right at your fingertips, right from your desktop.
Learn more
Tecta Acquisitions
Tecta America has the management depth and industry knowledge, being the only U.S. based roofing company with a successful track record of acquiring and integrating privately owned roofing contractors.
Learn more
Testimonials
I graduated Magna Cum Laude from Northern Kentucky University with my Bachelor of Science in Accounting in May 2015. As an accounting major, becoming a Certified Public Accountant (CPA) was an academic/career goal I had set for myself. Immediately following graduation I began studying for the four part Uniform CPA Examination. I passed each section of the exam by December 2015.
In January 2016 I began my career as a Tax Staff Accountant with Ernst & Young in Cincinnati, OH. Today I am a licensed CPA and a Senior Tax Accountant within Ernst & Young's Global Compliance & Reporting practice.
I am thankful for the financial assistance received through the John F. Miller Scholarship Program and the impact it had on both my academic and career goals/achievements.
I attended Arizona State University (ASU) from 2010 through 2015, graduating summa cum laude with my Bachelor of Science degree in Accountancy and a minor in Communications in 2014, and completing my Master of Accountancy degree in 2015. I have been an active CPA licensed in the state of Arizona since 2016.
These achievements would not have been possible without the financial assistance of foundations or programs like the John F. Miller Scholarship Program. Such assistance paved the way for me to pursue my academic and athletic goals without losing sleep over how I was going to pay for my education, or worrying that I might have to give up my athletic dreams so that I could find a job or place more focus on my academic priorities
I attended Ohio State from 2008 to 2013, first majoring in biochemistry, then evolution and ecology, which is the degree I graduated with. I later became interested in the legal aspects of the pharmaceutical industry after enrolling in a Pharmaceutical Science program the University of Cincinnati College of Pharmacy. I am extremely grateful to Tecta America and it's generosity in allowing me to use the John F. Miller Scholarship to reduce my college loan amount. I finished with a high GPA (~3.6+) in graduate school and am doing similarly well in law school.
Dmitriy Bikmayev
Recipient,
Receiving the John F. Miller scholarship has aided me in my college career. I had the opportunity to travel abroad in Botswana Africa where I worked at a local hospital and lived at the university for a month I was also co-founder of The Purple Gala, and raised money for those affected by the opiod crisis in southeastern, OH. In May of 2018, I graduated from Ohio University's School of Nursing and that summer I started my first job as a nurse on the Organ Transplant unit at Ohio University. In arly 2019 I transferred to the Medical Surgical Unit at Mercy West Hospital. I am incredibly thankful to Tecta America in helping me get here.
Kelsey Duenhoft
Recipient,